OSTEOPATHIE DARMSTADT - Book appointment online
Now also in the Odenwald - Osteopathy possible
On 1. 11. 2023 opens second practice branch in Bad König

CODE
THEY DO NOT RECEIVE
BOOKING CODE?
Then
CLICK HERE NOW
TIPS FOR SOLUTION
This could be the possible cause:
Mail has landed in the SPAM folder
Typing error in your mail address
Your mailbox is full
Osteopathy Darmstadt - uncomplicated ONLINE booking
You can now book your osteopathy appointment in Darmstadt online. Simply click on the button: ONLINE BOOKING and follow the instructions step by step. You can add important information for us during the booking process. Thank you for your cooperation!
You will receive the appointment confirmation by e-mail immediately after booking. Please be sure to read this email to the end. It contains important information for you. If you are waiting for the appointment confirmation, please check your SPAM folder.
Please note the following when booking online:
Please enter the patient's data for children/infants
Mobile phone number in digits only e.g. 0171654321 (without - or / or space bar)
You have not received an e-mail with the code, please check your SPAMORDNER.
Enter booking code by hand NOT with COPY Paste
Smartphone users please use the QUARTERFORMAT booking screen.
CERTIFIED PAEDIATRIC OSTEOPATH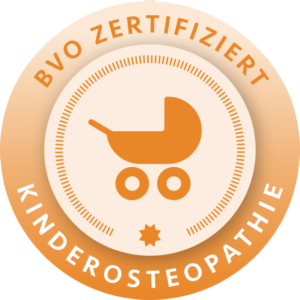 certified paediatric osteopath examined and certified by Bundesverband Osteopathie e.V. BVO
DATA PROTECTION IMPORTANT
Personal data is only collected and processed by Lemniscus to the extent necessary within the scope of this online appointment booking on behalf of Lemniscus. Only the information below the data marked with an asterisk is mandatory; this information is essential for the use of the service (Art. 6 para. 1 p. 1 lit. b DSGVO). The provision of further data may be helpful, but is not mandatory (voluntary information, Art. 6 para. 1 p. 1 lit. a DSGVO). We process and store your personal data as long as it is necessary for the fulfilment of our contractual and legal obligations. If the storage of personal data is no longer necessary for the fulfilment of these obligations, it will be deleted, unless there are legal retention obligations. Contact details of the data controller as well as contact details of a possibly appointed data protection officer can be found under the information in the data protection declaration.
It really is an exemplary practice as far as hygiene regulations are concerned and a place of mindfulness, peace and regeneration in the middle of Darmstadt. I have been a patient in this practice for 3 months now and can only say that every visit to these practice rooms is a rest and at the same time a blessing for body, mind and soul. The holistic approach has helped me a lot to alleviate my complaints. I feel in good hands and safe here. There is an air purifier and humidifier in each room. No contact with other patients. I feel very safe here. Thank you Clear recommendation and 5 x thumbs up. I will gladly come again and am already looking forward to my next appointment with Mrs Wunsch.
elizabeth ryan
2021-04-28
I began seeing Frau Wunsch in January, at a point when I was in so much pain, I could not perform normal everyday movements like walking or bending over. I had received osteopathic treatment before, but the pain always came back. Mrs Wunsch has a completely different approach, instead of just popping bones back into place, she has really treated the problem, not just the symptoms. As I write this, I am completely pain-free, and have been for months. I feel quite lucky that I found her. She is very kind, professional and thorough. She speaks English and it's a very friendly office. I highly recommend her, she has helped me enormously!
Keep it up! - Top practice. My pain is gone and that with only 3 sessions! Clear recommendation
Cagatay Kiziltas
2021-04-07
Ms Wunsch is probably one of the best osteopaths in Darmstadt. That also has its price. One treatment cost me 120 to 150€. Payment is unusually made directly after the treatment and exclusively in cash. I have always felt comfortable with Ms Wunsch and have greatly appreciated her osteopathic skills. However, I would have preferred to be spared the last experience. I have a malignant disease and had to cancel my last appointment with her at short notice (28 hours before) due to an emergency examination. No one cared that it was a medical emergency and I guess the 28 hours was too short to cancel an appointment. So I was issued a bill for a cancellation fee. My attempt to explain the situation was ignored. Instead, just 4 days after the invoice I received a warning letter and only 6 days after that a demand with the doubled amount from a lawyer. Since then, direct communication with Ms Wunsch has no longer been possible, all attempts to de-escalate have been futile. In the meantime, I had to call in my lawyer today. It is incomprehensible to me how someone who works in a healing profession and, according to her own statements, strives for an "uncomplicated and human interaction", lacks any dialogue and obviously puts 100€ above the health of a patient. Despite my appreciation of her professional qualities, I can therefore not recommend Ms Wunsch.
I would like to rewrite my opinion about Osteopathy Mrs. Wunsch. After the first appointment was cancelled due to misunderstanding, Mrs. Wunsch contacted me and we made a new appointment the next day. Mrs. Wunsch is very professional and very positive and attentive. My son didn't cry at all during the treatment, he looked relaxed and happy. And after the treatment he fell asleep almost immediately. We also made some new appointments for my son and me. I am looking forward to coming again. I can recommend Mrs Wunsch's practice. Unfortunately, I couldn't say anything about the service because my appointment was cancelled without me being informed. I was suddenly standing in front of the door with my baby and there I found out that the appointment had been cancelled and they couldn't reach me, although I did get confirmation of my appointment by email.
Anthony Dobson
2021-01-28
This practice has great additional offers! During my visit for osteopathy treatment in Darmstadt, I discovered the infrared sauna and immediately made an appointment. Sweating alone in this sauna for 40 minutes at 50 degrees leaves nothing on the skin and in the body that doesn't belong there. I felt great afterwards! The immune system also gets a boost. I will now use it regularly to strengthen myself at these times. The rooms are super clean and I felt very safe. All alone without meeting anyone else, I was able to enjoy the infrared sauna and then also rest a bit. Thank you - I will definitely come back at least once a week to strengthen my immune system. Thumbs up for this practice and the team. What I almost forgot, there is also colour to go with the heat: red, yellow, green, blue or white.
Christian Rotter
2021-01-27
Great praise to this team - from the appointment to the aftercare, everything was top notch. The osteopath absolutely knows what she is doing and the team around her is very well coordinated and super friendly. I have now done a complete body sequence with spinal alignment. It was the right decision, even though I thought it was a lot of money at the beginning. Today, 2 months after the treatment, I have to say it was worth it. It was one of my best decisions. I am pain-free and have a great body feeling again. Thank you to the team - I will definitely come back and recommend you to others.
Dorothee Poetzsch
2021-01-15
Definitely a place where listening and looking are lived. I have been a patient in this practice since the autumn of 2020 and have received competent and comprehensive advice and support on my path to old and new well-being. My perspective on myself is changing bit by bit for the better. Thank you very much!
Tashima Thompson
2021-01-13
Every appointment with Michaela Wunsch is a blessing for body and mind - even if the blockages in the body sometimes take a few days to dissolve. She listens attentively, addresses needs with care and holistically and treats with a lot of knowledge, experience and intuition. After a few days you can give written feedback on the treatment. This way Michaela can respond to it in the follow-up appointment. I like that very much. The appointment process is uncomplicated. There are no waiting times. The service is paid for in cash after the treatment. A clear recommendation!
My father's desire and lack of drive brought us to Dr. Wunsch's osteopathic practice here in Darmstadt. According to him, my father was treated very lovingly and gently. Nice people who don't always see the hand on the clock so closely in elderly people and also get to the bottom of the causes through intensive questioning. Great relaxation while waiting outside in the nice area. Definitely a recommendation from us. With best regards, Bella